Zanshin is a powerful yet simple application for managing your day to day actions. It helps you organize and reduce the cognitive pressure of what one has to do in his job and personal life. You'll never forget anything anymore, getting your mind like water.


On this website you can get news about the application, more details about Zanshin's features, where to get it, or how to join the community.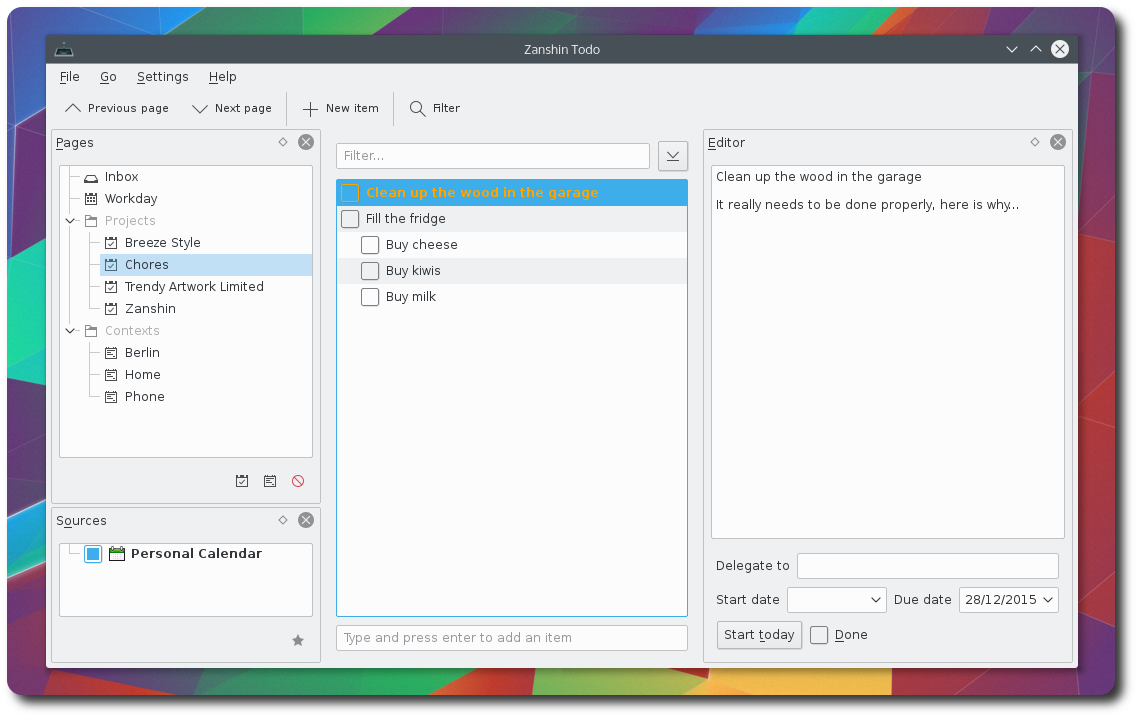 Zanshin user interface lets you quickly see an overview of your life and tasks.